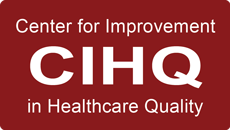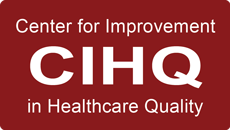 The Center for Improvement in Healthcare Quality (CIHQ) is the nation's only accreditation provider for congregate living health facilities (CLHF).
Our program strives to ensure that patients/residents receive care in CLHF' that exceed minimum standards for safe, quality healthcare. CIHQ accreditation is recognized by major insurance companies such as Anthem BCBS, Humana, United Healthcare, and Aetna.
We are committed to helping CLHF' improve the care rendered in their community by providing the tools and support they need in a collegial, respectful, educational, and cost-effective manner.
Demonstrate to your patients, families, insurance providers, and your community your commitment to providing excellent care and service.
Become Accredited TODAY!
Congregate Living Health Facility Information
•••
What CIHQ Accredited Facilities Are Saying!
"CIHQ accreditation is a valuable asset in our relationship with payers seeking outside confirmation of our high level of care. In addition, it not only helps keep us compliant with regulatory requirements, it provides excellent feedback and continual guidance on improving our processes."
John L. Dal Poggetto, President
Arc Care Center Riverside